Karma Manifesto: How To Apply Eastern Growth Philosophy To Your Business
special offer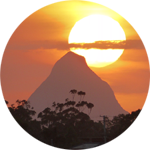 FREE: additional
download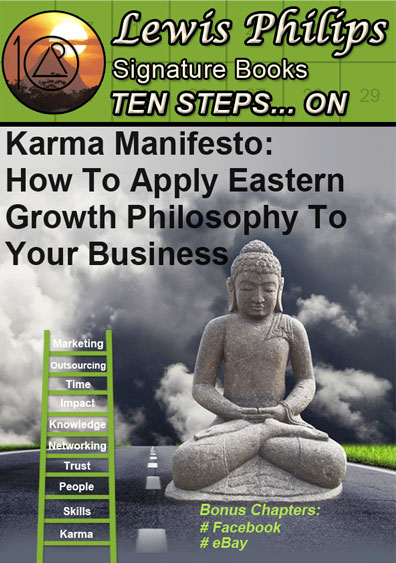 www.lewisphilipssignaturebooks.com www.lewisphilips.com Contact us: Email: lewisphilips0123@gmail.com
Karma – What did ancient philosophers and enlightened ones say about business philosophy?
Friends

have all things in common.

Respect

yourself and others will respect you.
A journey of a thousand miles

begins with

one single step.
Better than a thousand hollow words is one word that brings peace.
The meeting place of eternity

and time

.
The blending of deity and humanity.
The junction of heaven and earth.
As long as you

derive inner help

and comfort from anything, keep it.
We must learn

to live together

as brothers or perish together as fools.
These people had one thing in common - they were pioneers. They were thought leaders and change merchants. They knew the ground rules of business;the business of all-round prosperity and peace.
For any business to flourish long-term, a set of ground rules, lofty principles and firm action are required.
This book hopes to deliver - Just That!
CLICK HERE for my 100% guarantee –
Like it or get your money back
Ongoing training will determine whether a business stays innovative and leads the competition – not follows.
Make sure you read this chapter to get the best performance from your people.
Without good people a business will struggle to survive; learn how to get the best out of your workforce.
Trust takes years to win and hours to lose – learn how to provide service that no one easily forgets.
No individual is an island – find out why networking is so important.
Knowledge is power; learn how to harness it.
A web presence is most important for any business to survive these days.
Learn how QR coding can connect you to your customers for Free.
Learn techniques to manage time.
Find out why businesses are outsourcing more of their workload.
Learn top secrets of modern marketing.

Bonus Chapter
New-Age Marketing
Facebook is revolutionising how businesses are being conducted – know how to tap into this developing market; it's not just social media anymore.
You'll be surprised to discover how eBay sells well-known brands – Find out how to tap into this booming marketplace.
For just $17 this eBook will be the best investment you ever have made in establishing a successful long-term business. In addition it will reveal to you your leadership potential and build upon the strengths of your personal and professional life.
What do you have to lose with my 100% guarantee?
Like it or get your money back –
Click Here Now and check one of my latest eBooks
How to Read Your Best Friend's Thoughts and Body Language, Whoof! Whoof!
That's Right, 2 eBooks........ For just $17
Still not sure – click here and visit
[www.lewisphilipssignaturebooks.com]
[www.tenstepson.com]
And I guarantee you will find an eBook download that you will love to save and read – let me know what you
think at lewisphilips0123@gmail.com